DESTINATION FLOOR GROUP CONTROL
The group control board MCTC-GCB-B1 connects to the controller of each elevator through CANBUS.
The destination floor selector in the hall connects to the group control board MCTC-GCB-B1 through CANBUS.
On each floor, the number of floor selectors is not necessarily identical to that of controllers. Their quantity can be determined according to the traffic and space.
Each individual elevator is equipped with a destination floor display in the car rather than a car call box.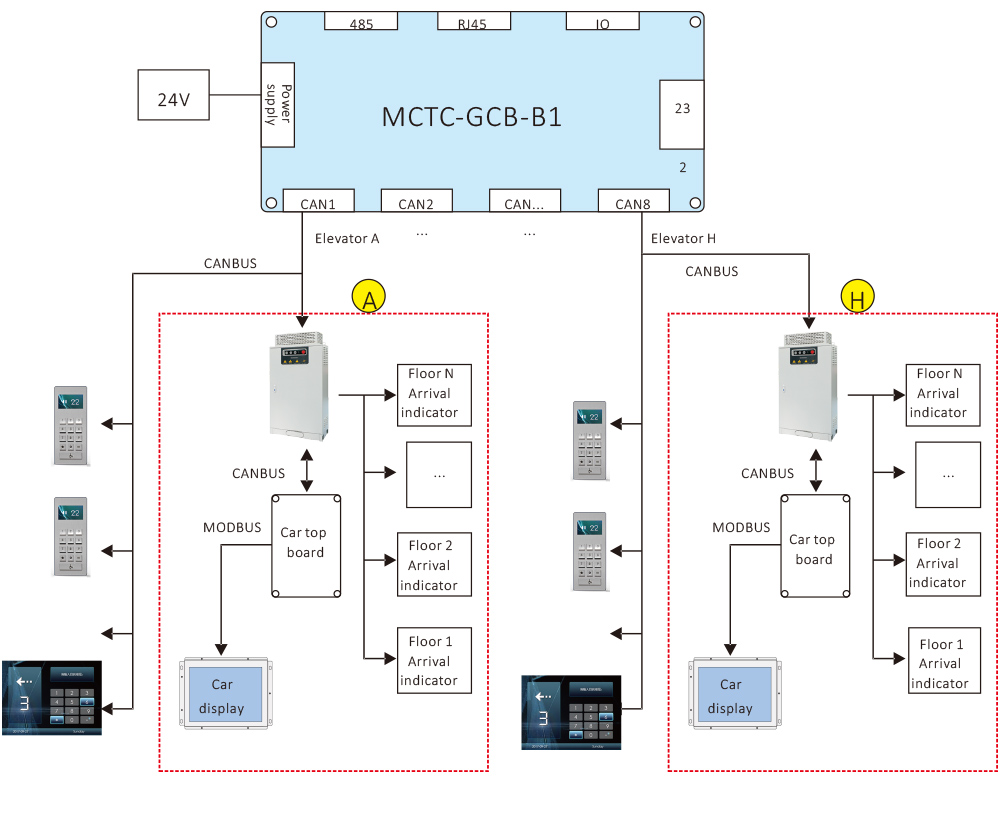 Configuration